We recently designed the Corporate Identity for Dorpstreet Deli in Stellenbosch. Piet Marais ( previous chef for The Aleit group's Stir Foods) and Louise Veldhuizen  (Owner of Mila the Cakeshop), recently joined hands and culinary skills to open the Deli in the picturesque Avenue. Toast created the logo, outdoor sigange, designed the wooden engraved signages [...]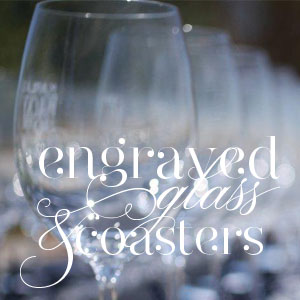 Coasters can be created from Cardboard or Perspex, and can double up as gifts for guests – they can even by laser cut from wood. Create a stir at an event by giving engraved glasses as a gift.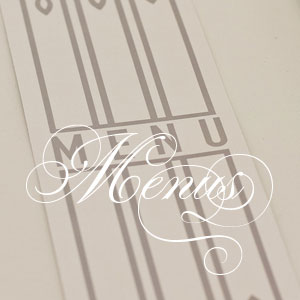 Menu" onclick="return TrackClick('Menu','..%2Fwp-content%2Fuploads%2F2010%2F10%2F73.jpg')"s are  key interfaces that display your brand, monogram or look & feel of your event or institution.We design and  conceptualize ways to display menu's in a new and innovative manner. We also love working with perspex, balsam wood, and other interesting textures to create a surprising look!